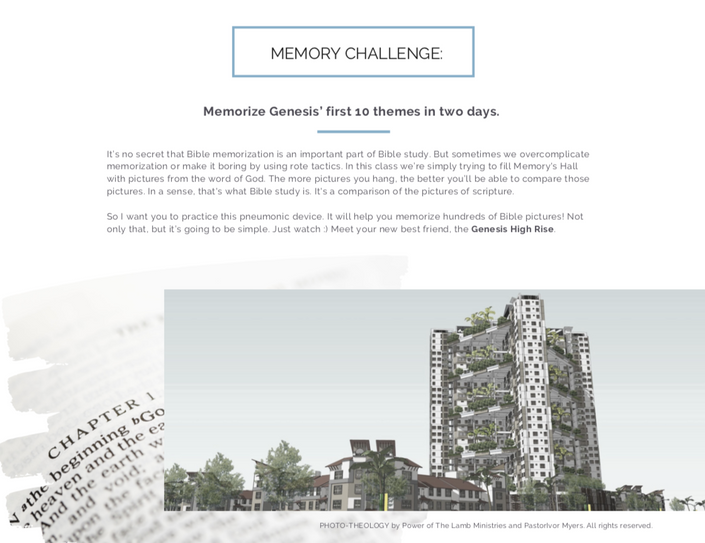 The Genesis High Rise Challenge
The photo-memory execution plan for retaining and recalling your favorite books of the Bible
Welcome to the FREE Genesis High Rise Challenge!
(Enter Coupon Code "GEN50" at checkout to discount the $9)
Inside this guide I'll teach you:
The 50 major themes of the entire book

How to use your holy imagination to commit each theme to memory

How to recall each chapter's theme in sequential order

How to recall each theme in reverse order

How to recall each theme in any order
The Genesis High Rise is the method we use in Photo-Theology to quickly grasp the general overview of a book and increase our recall by an average of 91%.
It's how we begin to fill our mental art galleries with pictures of the Bible. Once you stock, organize and categorize your personal Memories' Hall with pictures, Bible study will become clearer, deeper and simpler.
RELATED: The Connection Game, Matching Biblical Pictures (coming soon)
Inside the guide you'll find a table with all the chapters and their themes.
It looks like this: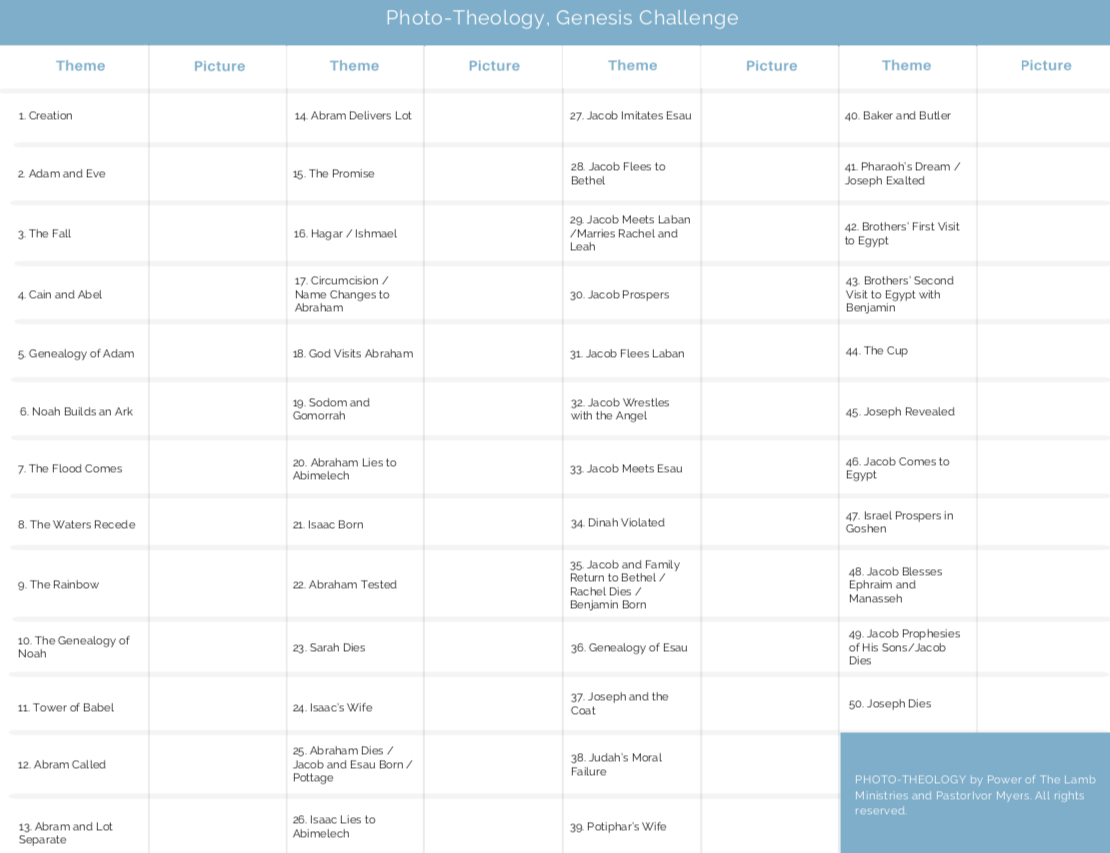 But the Genesis High Rise is much more than a table. Its real impact lies in the process that accompanies the grid.
The download will guide you through a simple process that will help you memorize the first 10 chapters of Genesis in a matter of days or all 50 chapters in a couple of weeks or less.
Notice how fast brother Sheldon and sister Catherine did it...
The High Rise strategy can even help you remember any or all other books in the Bible. Watch Catherine use this technique to memorize Daniel and Romans...
Take the Genesis Challenge, build your High Rise and start stocking Memories Hall with glorious pictures now.
Course Curriculum
Your Genesis High Rise
Available in days
days after you enroll
Your Instructor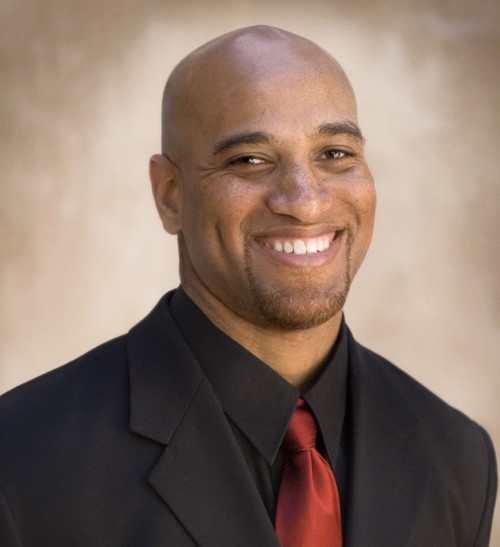 In 1995 Ivor Myers was part of a four man Hip Hop Group signed to EMI Records. In that same year Ivor had an encounter with the Word of God.
He walked away from the industry and is now serving the Lord Jesus Christ.
He is currently pastoring in California's South Bay Area, where he, his wife Atonte and four children—Joshua, Jaden, Jenesis and Jaliyah—also live.
As Speaker/Director of Power of the Lamb Ministries, Ivor and Atonte have dedicated themselves to teaching the three angel's messages.
Ivor and Atonte co-host the 3ABN television program Battles of Faith. Other ministries are inspired by theirs and have a profound effect on many people.
Power of the Lamb Ministries seeks to uplift Christ as the only hope of salvation, and to connect people with the power of the Lamb to become new creatures in Christ.